Tech Village: An Innovative, Sustainable St. Croix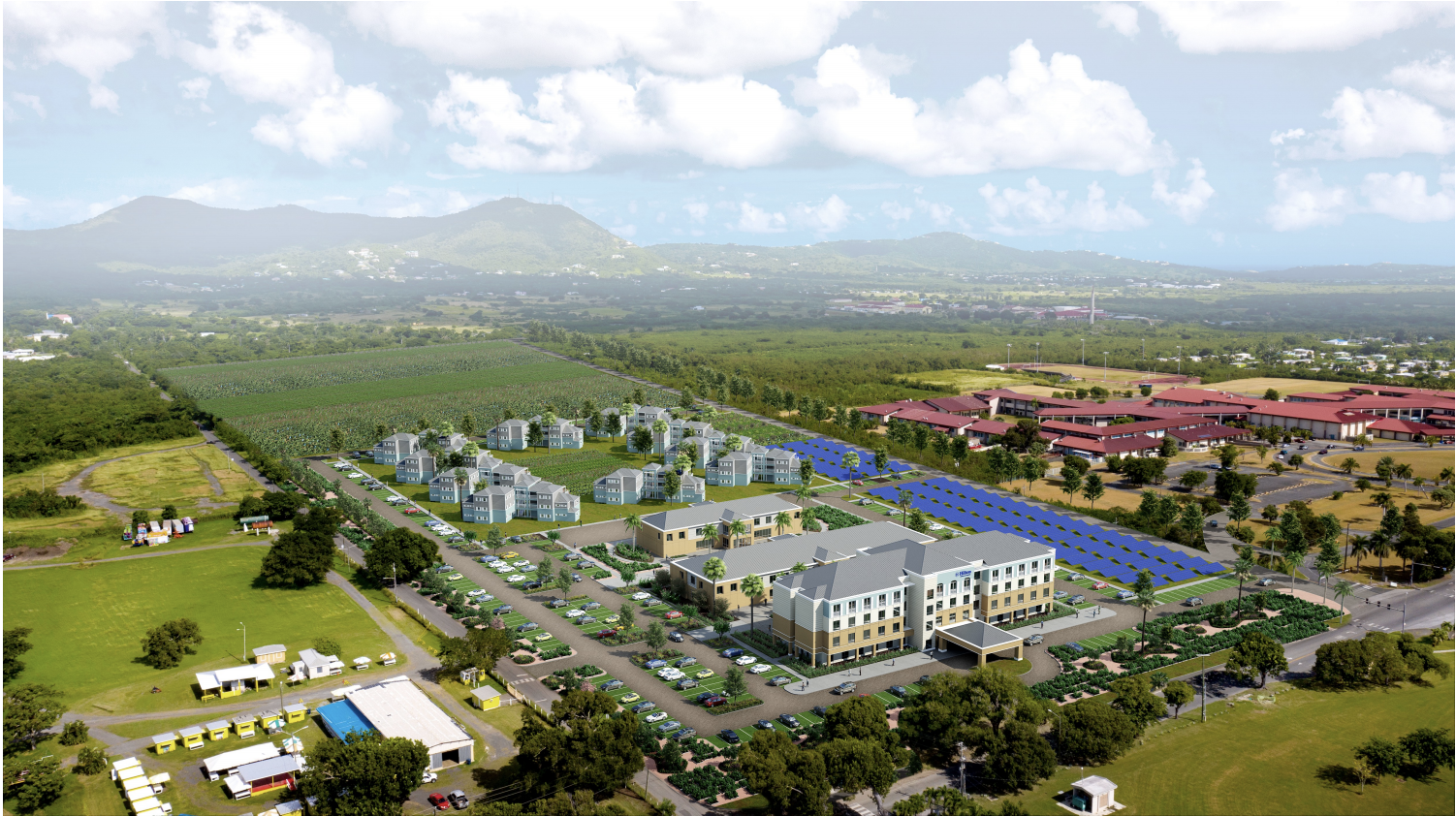 A 26-acre mixed-use economic development project focused on addressing economic diversity, housing, and educational needs in the St. Croix community with innovative additions to our infrastructure. The project will be an integral component of an expansion dedicated to agricultural research and technology.


overView
$40 Million Investment for St. Croix

125 Construction Jobs

Clean Energy Infrastructure

Increase in Housing

Increase in Office Space

Increase in business attraction

UVI Hospitality Program Investment

Increase in Hotel Rooms

300 Agriculture-Related Jobs

Fund for Agricultural Progress

UVI Agriculture Commercialization

Improved Parking

Environmentally Sustainable Design
Innovative Focus on Sustainability
Based on the RTPark's legislative mandate within the Virgin Islands Code Title 17, Chapter 34, § 480, the organization was created to not only spur economic development through the business attraction and development of tech and knowledge-based companies within the U.S. Virgin Islands but also foster the growth and retention of sustainable development/agriculture firms as well. We believe that investing in our agriculture industry is an impactful way of diversifying our economy and making it more resilient to the myriad of threats we all know too well from health and economic crises to natural disasters and climate change. Tech Village approaches all pillars of sustainable development--economic development, social development, and environmental protection--in a thoughtful and strategic way.
Food Security:
Food security is becoming an increasingly urgent concern for the USVI and the Caribbean region. USVI relies on imports for 97% of its food consumption. The development of the local agriculture sector is imperative to boost export earnings capacity and to provide sustainable jobs for many who are economically and socially impacted by the pandemic.
Agriculture Digitalization and Commercialization:
The tech village project is poised to boost food security for Virgin Islanders by transforming the agriculture industry via digitalization and commercialization, and therefore increasing healthy food production and strengthening the local food supply chain to achieve food system resilience and independence.
Overall, the well-encompassed support Tech Village provides is committed to helping USVI reduce its dependence on food imports, scale-up high-quality sustainable food production, build a resilient food supply chain, reduce costs of production, and commercialize and digitalize the industry. The results are improved livelihoods, more efficient resource conservation, increased quality and quantity of food production, and equitable healthy food access for virgin islanders.
Social Equity, Inclusion, and Justice
Farmers will be able to share profits, knowledge, information, and take an equity stake in many programmatic aspects of the project whether it be through the "Fund for Agricultural Progress", revenue sharing initiatives, or collaborating with RTPark clients on site. Farmers will also be included in every step of the decision-making process. We will conduct surveys, focus group interviews, and community engagement regularly to gather feedback, concerns, and address needs. We will make sure that through those efforts, we incorporate farmers' inputs and listen to their needs consistently and frequently. We are standing by the farmers, and we work with farmers together to meet their demands.
Empowering Young Farmers
The average age of licensed farmers in the USVI is 65 years old. This speaks to the importance of empowering young farmers to contribute to the agriculture industry. Through strategic academic partnerships, the tech village project aims at introducing technology and sustainable farming practices to the community while providing consistent tech education to improve farm proficiency. We can transform the agriculture industry to be technology-intensive, forward-thinking, and as a key sector to drive job creation and economic growth in the territory.

Embracing Change and a New Horizon
Change is scary, but our community cannot progress without taking risks and embracing change. By incorporating digital technology, new institutional infrastructure, and management practice as an additional resource to our agriculture industry, we can significantly reduce the cost of farming, increase the quality and quantity of the food we produce, and reach more customers through e-commerce. The future and resilience of the agriculture industry lies in digitization and commercialization. We believe that Tech Village can help revitalize and revolutionize the agriculture industry, a sector that our identity, roots, and values are deeply entrenched in.


AGRICULTURAL INVESTMENT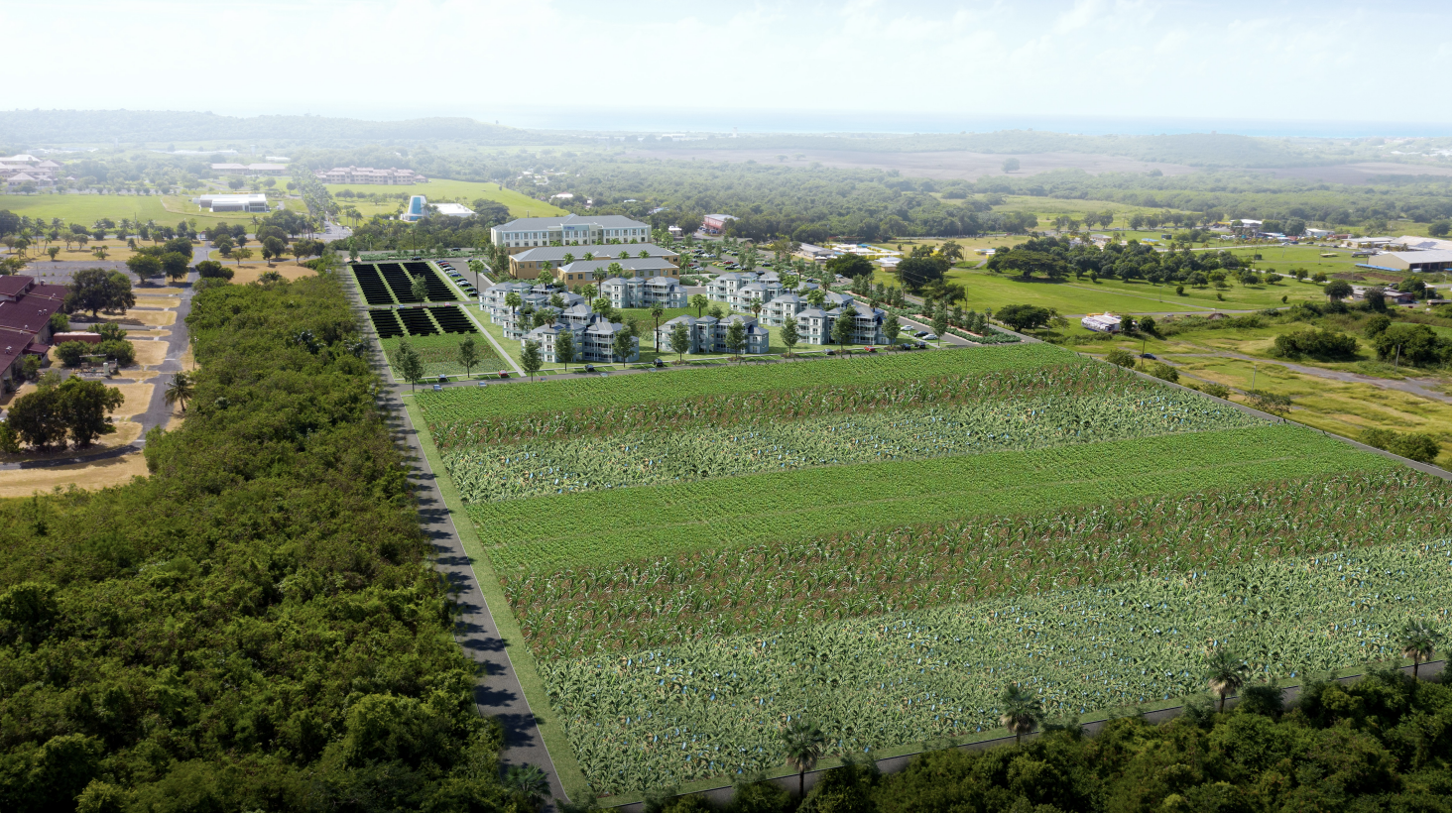 Partnered with Good Food Coalition + Cooperative Extension Service
60% of the site will be dedicated to farming and operations
Fund for Agricultural Progress which supports capacity-building and other technical assistance resources to enable USVI farmers
Support the creation of a farmers' cooperative
Agriculture initiatives consistent with Title 17
Agriculture-related businesses will be housed in the office component and in a new structure now under design
Will create 300 jobs and opportunities


MODERATE INCOME HOUSING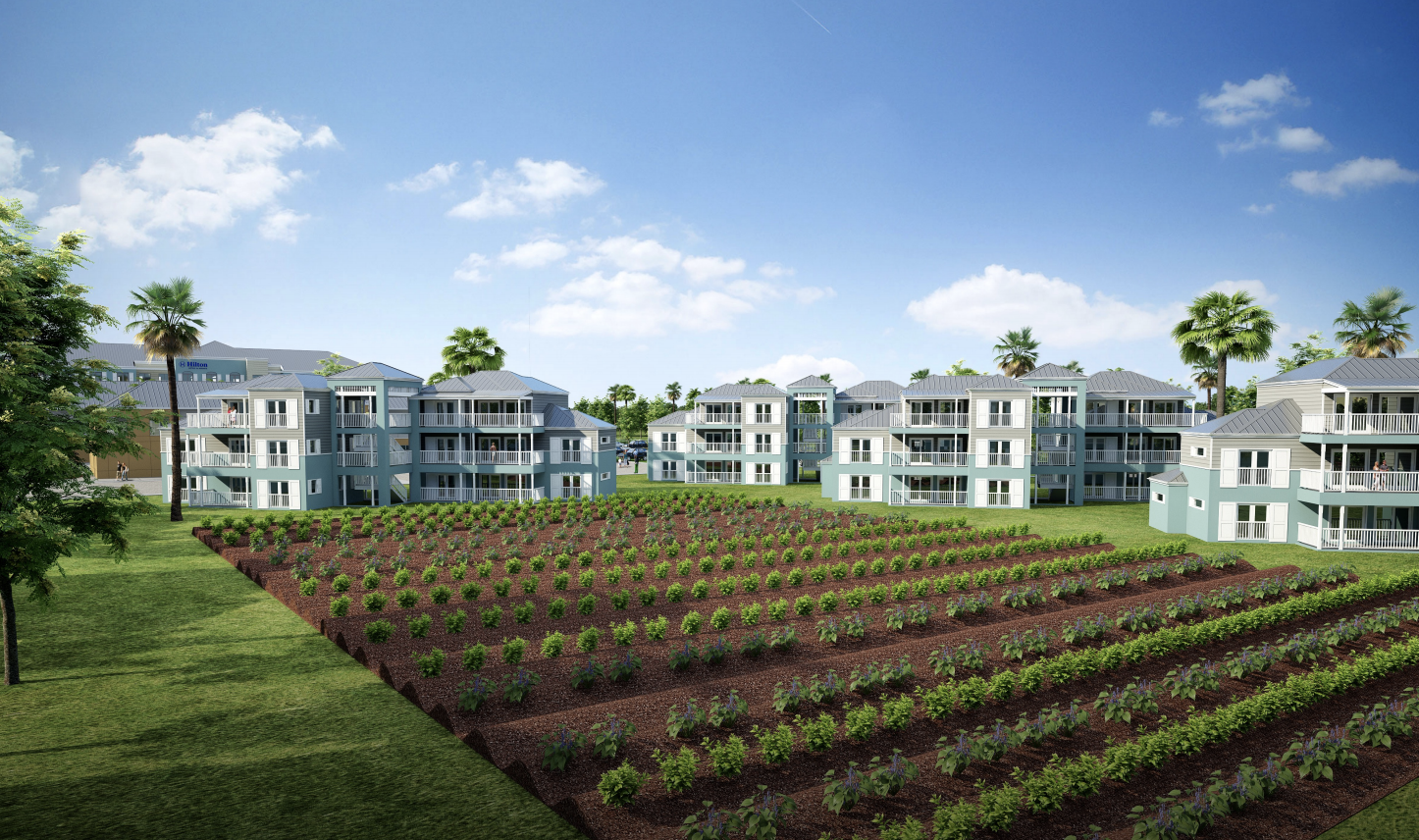 60 units
1,2,3-bedroom units
Moderate income housing
Community garden
Target residents = employees of knowledge-based firms, as well as the University of the Virgin Islands (UVI) -affiliated individuals such as faculty, staff, and graduate students
Does not exclude greater community


Building a Tech Hub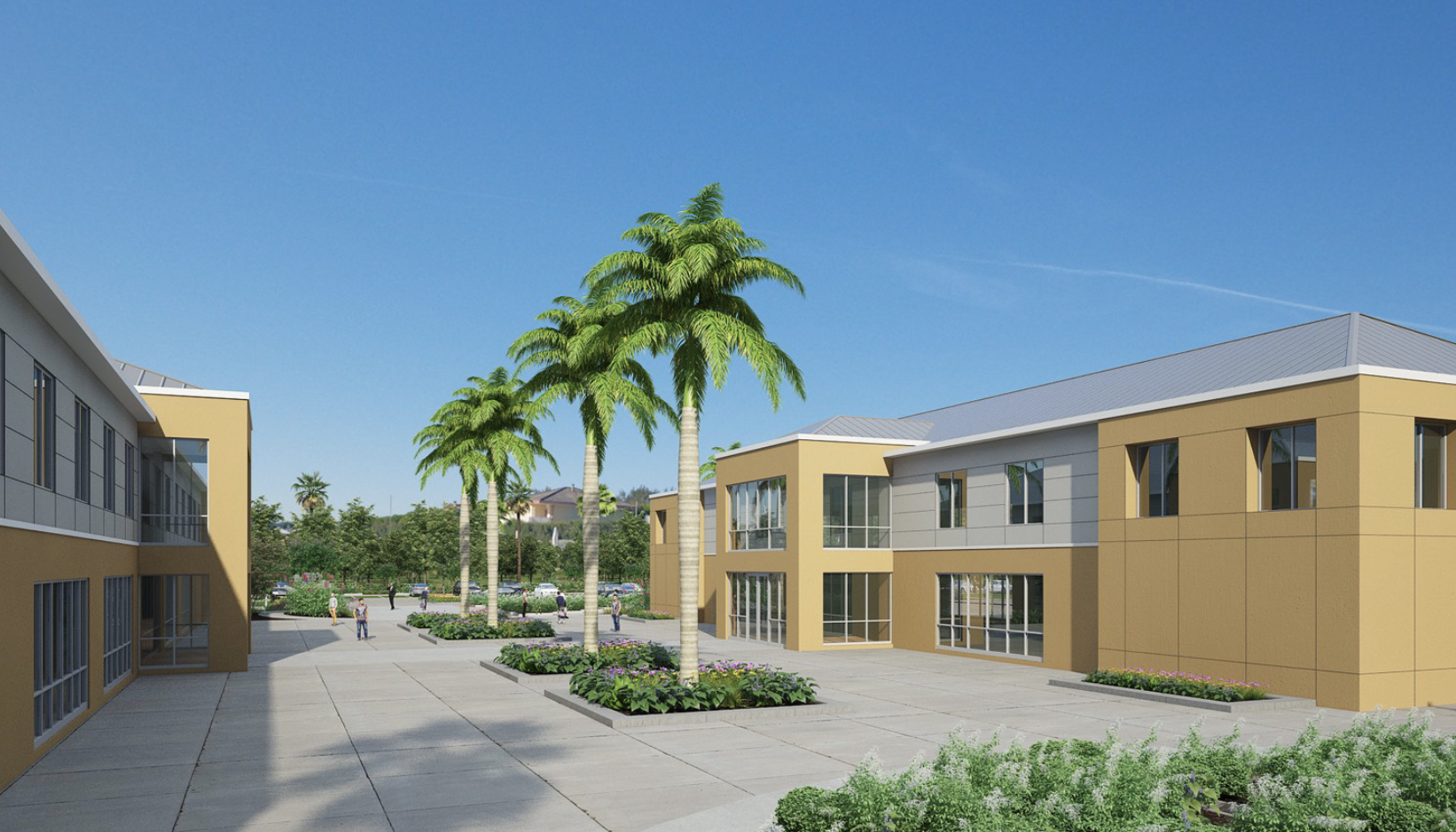 Provide space for tech companies
Up to four tenants
Currently speaking with interested tenants who all work in the agriculture and sustainable development industry
12,000 square feet
A microgrid which can serve multiple parcels and properties


Teaching our Future Tourism Leaders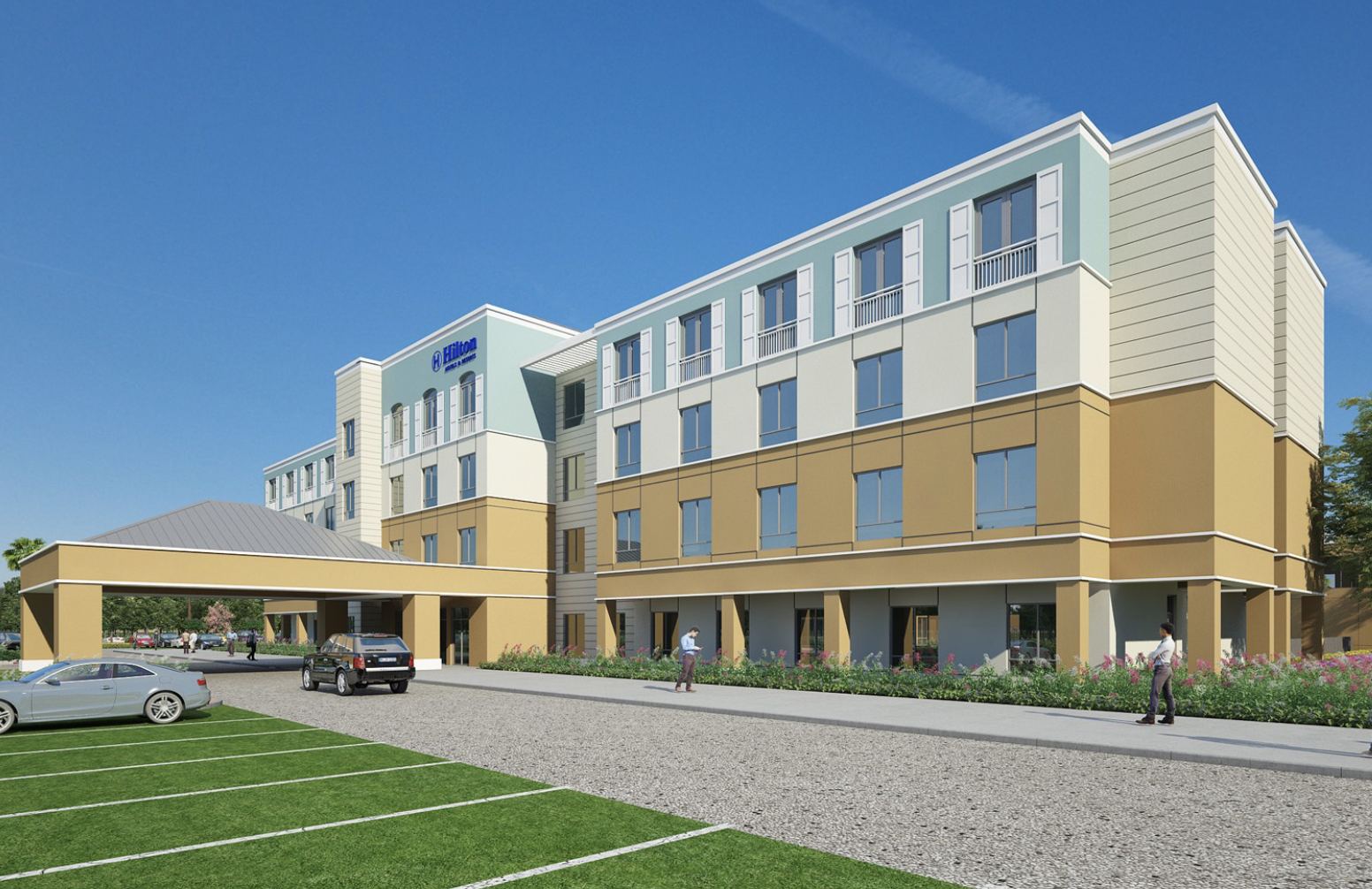 First new hotel on St. Croix in 20+ years
120 Room - Flagship Business Hotel
Supports UVI Hospitality Program
Expands Hospitality Job Market
300-person capacity event space
Community Development. Community Benefit.
Challenge
Economic dependency on specific industries, i.e. tourism, government, petroleum
Limited options for moderate-income housing in St. Croix
Need for training for Territory's jobs of the future
Need for diverse job opportunities and career tracks
Needed investment in USVI agriculture industry
Solution
Economic Diversity and Revenue Generation through technology and sustainable agriculture
Housing provides options for the growing middle class working in innovative industries
Educational Opportunities to future-proof the Virgin Islands education and career development pipeline
Job Creation for tech professionals and for those needing entry-level, lower-skilled work
Sustainable Agriculture Development which provides space and resources for research, development, and business expansion
Our Partners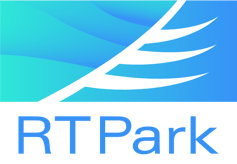 .

.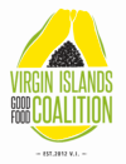 .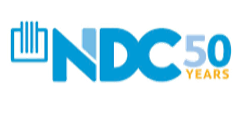 .
.

.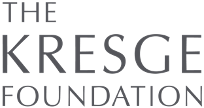 Resources
Community Presentation Slide Deck
Visual Renderings Overlay on Aerial Footage of Site (Updated (Novemebr 2020)
Visual Renderings of Tech Village (Updated October 2020)
Podcast: Analyze This with Neville James featuring the RTPark Team Discussing the Tech Village Project
Opportunity Zone Map – U.S. Virgin Islands
United Nations Sustainable Development Goals